9406 118th Ave.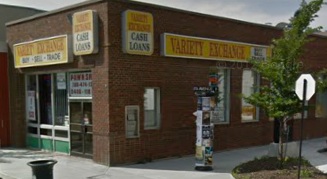 This building is one of the oldest commercial buildings in the area. The single-story brick design was typical of the era and the modest businesses that emerged.
It was built in 1915 and operated as a grocery until 1920. After lying vacant for a few years it started a long and storied life. It housed a distribution centre for the Edmonton Journal, a radio store, and a shoe maker. From 1936 to 1945 it was a restaurant, the Friendly Corner Lunch, then the Avenue Lunch.
Its lengthiest tenant was the Bank of Montreal who occupied the space from 1946 until after 1987. A bank drop box was can still be found on the south side of the east facade.