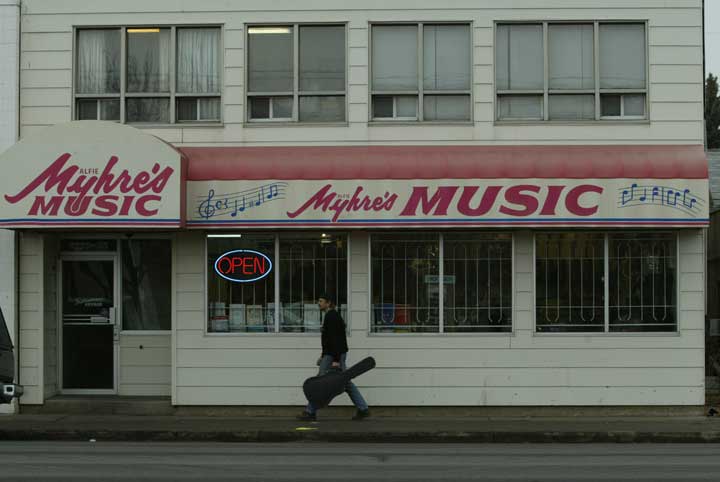 Myhre's Music began on April 1st, 1967 as 'House of Banjo', a small business located on 95th street and 102nd avenue. In 1969, House of Banjo moved to the Woodcroft area just north of the Westmount Shopping Center. After two more moves it found itself at its present location of 8735-118 Avenue.
It began when two well known musicians, Alfie Myhre, a fiddle player, and a banjoist, Don Evoy, ventured out to start a music store. They put their own instruments out for sale, a repair shop and teaching studio were set up to help pay the bills and long hours and hard work were put in to build a successful business.
In 1986, Don Evoy passed away and 'House of Banjo' proceeded to become 'Myhre's Music.' Since then it became a family business which was composed of Alfie, his wife Lydia, his son Byron and George Bach. In 1995, Byron took over ownership of the store and continues to provide for the musical needs of the community and the city.